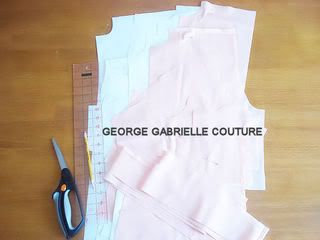 Here's the order update for Iflin. Your fabric arrived last Saturday. The patterns are drafted and cut and so was the fabric and the lining as you see here on top of my cutting table.
The next step will be to assemble them.
More updates will be available in a few days :).
Your designer,
Ning